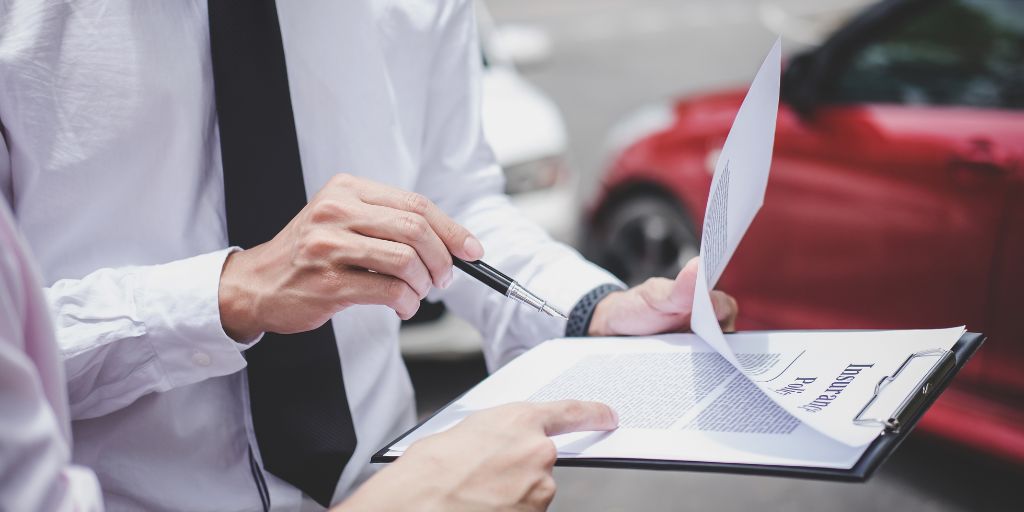 Automobile insurance coverage is a must-have for every driver on the road. Not only is liability insurance legally required in most states, but it also protects you and your vehicle from the financial burden of an accident. When choosing coverage for your auto insurance policy, it's important to understand coverage limits, required minimums, and how drivers like you can protect themselves from the financial hardships vehicle accidents can cause.
Automobile Insurance Coverage Limits
Car insurance coverage limits are the maximum amount an insurance company will pay for a claim. In other words, it's the upper limit of what your insurance policy will cover in the event of an accident.
Automobile Insurance Coverage Required Minimums
Most states have minimum requirements for insurance coverage. This coverage helps pay for injuries or damages caused by car accidents; required minimums vary by state. Every state has its own set of required coverage minimums a driver's insurance policy must meet.
Understanding Coverage Requirements
Insurance coverage amounts are typically expressed as three numbers, like 25/50/25. This number set can be interpreted as:
$25,000 per person for bodily injury
$50,000 per accident for bodily injury
$25,000 for property damage.
New York State's Required Car Insurance Coverage Minimums
New York State's required car insurance coverage minimums are outlined below.
$25k for bodily injury + $50k for an accident where the death of one person occurs
$50k for bodily injury + $100k for accidents where the death of two or more people occurs
$10k for property damage for a single accident
The Importance of Car Insurance Coverage Limits and Requirements
Required coverage minimums protect you from financial liability if you're involved in an accident.  In the case of an accident, there is a chance you can face litigation. If your limits don't meet the actual cost of an accident or incident, you'll be required to cover the difference. This can lead to financial hardship and even bankruptcy in some cases. Therefore, it's important to consider coverage beyond your state's minimums to protect yourself financially.
How Much Auto Insurance Do I Need?
It's reasonable to think the minimum amount of required insurance coverage is adequate and a good way to save money. But, in most cases, this is inadvisable. It leaves you exposed to serious, potentially life-changing financial risks.
It's recommended that drivers carry more than the minimum coverage unless they drive an older car with little value and have no assets to protect. Raising your coverage limits (and paying a higher premium) allows you to get the most out of the investment you've made in your vehicle and protects you financially.
Is an Umbrella Policy Right for You?
An Umbrella Policy provides additional coverage for you, at home and in your car, against large liability claims. Once your liability insurance limits are reached, it will cover payments up to their limits. This "gap coverage" prevents a large liability claim for financially devastating the policyholder. At a small additional cost, the right Umbrella Policy can increase your liability coverage significantly.
Consult an Independent Agent
Working with an independent agent provides you with expert insight. They understand the complicated nature of insurance and can be trusted to ensure you have the right coverage. At Walsh Duffield, our agents will consider your needs and compare carriers and coverage limits. Our clients have the best coverage for their situation at the best price.
Customizing Your Auto Policy Limits
Working with an independent agent allows you to customize your insurance policy by adjusting collision, comprehensive, medical expenses, uninsured motorist coverage, and no-fault coverage. They can also recommend specific policy limits, given your situation. Your agent will work in your best interest so you can protect yourself and your assets with proper coverage at a fair rate.
Next Steps
Automobile insurance coverage limits and required minimums are essential considerations when purchasing auto insurance. It's important to understand the minimum requirements in your state and consider purchasing additional coverage or increasing your coverage limits to ensure you're adequately protected in the event of an accident. By doing so, you can rest securely, knowing that any financial obligations that may arise in the event of an accident will be covered and that you have adequately protected yourself and your vehicle on the road.
Evaluating these factors and making an informed decision is a key component to making your auto insurance work for you. Contact our personal insurance team to review any questions you have about your existing policy.