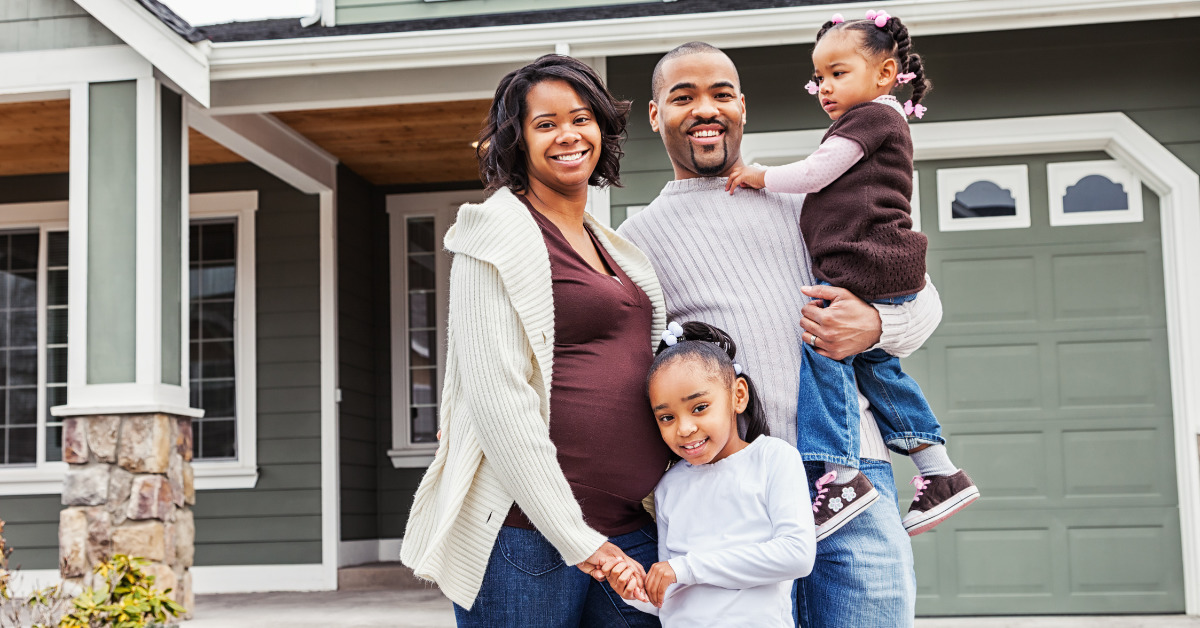 Purchasing home insurance can be overwhelming. Whether you are a first-time home buyer or a longtime homeowner, we've included our top five best tips for buying home insurance to make it easier for you. Successfully compare insurance options, right-size your deductible, understand how discounts can reduce your insurance premium and more! Tips like these (and these) empower buyers and homeowners to find the right insurance at the right price. We've added a bonus: a glossary of applicable terms any savvy home insurance buyer needs to know.
1. Accurate comps
Shopping for home insurance can be confusing! One of the simplest ways to make sure you are examining the same coverage from one insurance company to another is to create a chart or spreadsheet that includes what's covered by each policy for a simple comparison.
Sometimes the cost of a home insurance policy can vary because it doesn't provide the same coverage or has a different deductible (see our tip on deductibles below). Sometimes the variance is just a difference in the maximum amount of damage each policy covers. Or one policy may have optional coverage upgrades not included in a traditional approach.
Traditional policies cover the cost to repair or replace your home and personal belongings if damaged or destroyed by theft, fire, hurricane, hail, lightning or other disasters listed in the policy. Optional coverage upgrades can include the damage or destruction caused by floods, earthquakes, mold, sewer or sump pump backups, etc. If you are comparing policies where the price varies greatly, check the types of coverage included. It may help you understand why one policy has a higher premium. As you're shopping for home insurance, you may find yourself overwhelmed with the vocabulary insurance companies use. Consult our bonus glossary at the bottom of this post or review Homeowners & Tenants Insurance: What Consumers Need to Know, created by the New York State Department of Financial Services.
2. A right-sized deductible
The policy's deductible is the out-of-pocket expense you must pay before the insurance pays you. Suppose your home or belongings experience enough damage or destruction that filing a claim with your insurance company is necessary. The deductible is your financial contribution to the replacement cost.
Like almost any form of insurance, the higher the homeowner's deductible, the lower the annual premium, so taking a higher deductible can provide significant cost savings through a lower insurance premium.
But this approach doesn't come without risk. The homeowner will cover every low-cost repair to their own home. For example, if a vandal breaks windows that cost $3,000 to repair and the deductible on the homeowner's insurance is $5,000, it isn't viable to apply the insurance policy to the repair. The homeowner, in this instance, will pay for every repair to their home that costs under $5,000.
Determining the ideal balance between the size of their home insurance deductible and their annual insurance premium is unique to each homeowner.
3. Understanding liability coverage
Most people don't realize home insurance policies cover more than their home and personal belongings. Most policies also cover liability. What does that mean, exactly?
A homeowner's policy can absorb the cost of legal defense, settlements and judgments if you are sued for bodily injuries or property damage for which you're legally responsible. For example, if someone slips on your snowy driveway, falls down your stairs, or steps on a nail in your garage, this insurance covers the expenses for which you are liable. If a home has a swimming pool or other higher-risk home additions, liability coverage is critical.
While accidents like those listed here may seem unlikely, it's wise to have enough liability coverage to cover the value of your total assets. It may be tempting to skip this coverage or reduce it, but it's essential to protect the value of your home and belongings from liability as much as it is from a hurricane or fire.
4. Considerations before you buy
A Comprehensive Loss Underwriting Exchange report (also referred to as a CLUE report) lists any insurance claims a policyholder has made on a home or vehicle. Insurance companies will run this report on a homeowner to understand how likely it is they will file claims in the future, but as a buyer, this tool can serve you before you commit to purchasing the home.
A CLUE report shows insurance claims made by any resident living at an address for longer than seven years. If the previous owner of the home you want to buy filed lawsuits, your insurance company must consider those claims when determining your premium. Having a CLUE report can also alert you to the potential for incidents at your future home. For example, is the home in a flood zone or prone to slip and fall claims? Having this information before purchasing the home or shopping for homeowner's insurance is very helpful.
5. Ask about discounts
Insurance discounts can be given for a variety of reasons. We've created a list of options, but keep in mind that you can always ask your insurer if they have any special discounts available in addition to these. Some insurers run short-term incentives that include referring a friend or seasonal promotions.
Bundling discount
Transferring your auto or life insurance policy to the same company you are contracting for homeowner's insurance often results in a multi-policy discount. You should still compare prices, but bundling your insurance is an easy way to streamline your coverage and often results in a deal.
Paying in full
Many insurers provide a discount for any policyholder willing to pay their annual premium upfront rather than monthly or quarterly. It's another way to streamline your monthly bills, and it saves the company enough time and effort that they often pass some of that savings onto the policyholder.
New home savings
Some insurance companies offer new-customer discounts or first-time homebuyer discounts. New policyholders should ask if programs like these are available.
Equipment upgrades
A homeowner can take many small steps to fortify their home and receive a discount on their insurance policy.
Installing water or natural gas sensors for leaks or a monitored burglar/security or fire system are simple additions to a home that provides a sense of security to the homeowner and lower insurance premiums.
Home improvements also increase safety, bolster the house's longevity and can earn the homeowner insurance discounts. These improvements can include upgrading the house's electrical wiring or plumbing, installing shutoff devices and investing in storm-safe windows or smart home tech.
It's advised that before undertaking any of the upgrades, homeowners reach out to their insurance company to learn about discounts, regulatory programs, or other informative details an insurer may be able to provide.
Location counts
A few additional opportunities for discounts are based on a home's location. Being a member of a neighborhood homeowner's association (or HOA) can result in savings, as can living in a gated community. Both instances generally infer to insurers that a neighborhood has lower crime rates and higher standards of home maintenance, both of which decrease the statistical probability that a policyholder will require insurance coverage for burglary or vandalism.
Homeowner-related savings
Discounts may be awarded based on lowered risk to the insurer in a few additional categories. If the homeowner is retired, it's presumed they are home more frequently, which reduces the possibility of being burgled. It also decreases the chance that a fire could smolder unnoticed. Finally, non-smokers can receive discounts from certain insurers, given the reduced likelihood of an accidental fire.
Other
If you're a longtime homeowner, calling your insurance company and asking for a better rate can also produce results! Discounts for loyalty and going long periods without claims can help existing policyholders reduce their home insurance premiums with just a phone call.
Bonus: A glossary of terms
Actual cash value: This form of coverage reimburses the homeowner for the property's value minus the cost of wear and tear or depreciation.
Additional living expenses (ALE): ALE covers the cost of temporary lodging and relocation expenses if a home must be repaired or rebuilt due to severe damage or loss.
Dwelling coverage: Insurance that covers physical damage to the structure of a home and any attached structures, like a garage or porch.
Extended replacement cost value: This is an upgrade to many forms of home insurance that reimburses the cost to rebuild the home, even if it exceeds the policy's limit, and is ideal when inflation impacts resources or labor costs.
Other structures: Refers to buildings on a property that aren't attached to the home itself, such as a detached garage, shed, guest home, or even fencing.
Personal liability: This coverage protects the homeowner and their assets from litigation in cases where they are liable for injury or property damage incurred by someone else.
Personal property: Refers to the personal belongings in a home, such as clothing, furnishings, jewelry, art, collectibles and electronics.
Replacement cost value: This is coverage that reimburses the value of the property at today's prices, providing a larger reimbursement more likely to allow the homeowner to maintain their quality of life.
Next Steps
Now that you're prepared to evaluate quotes and policies, reach out to an insurance broker at Walsh Duffield to obtain a custom quote for homeowners insurance from a trusted source.