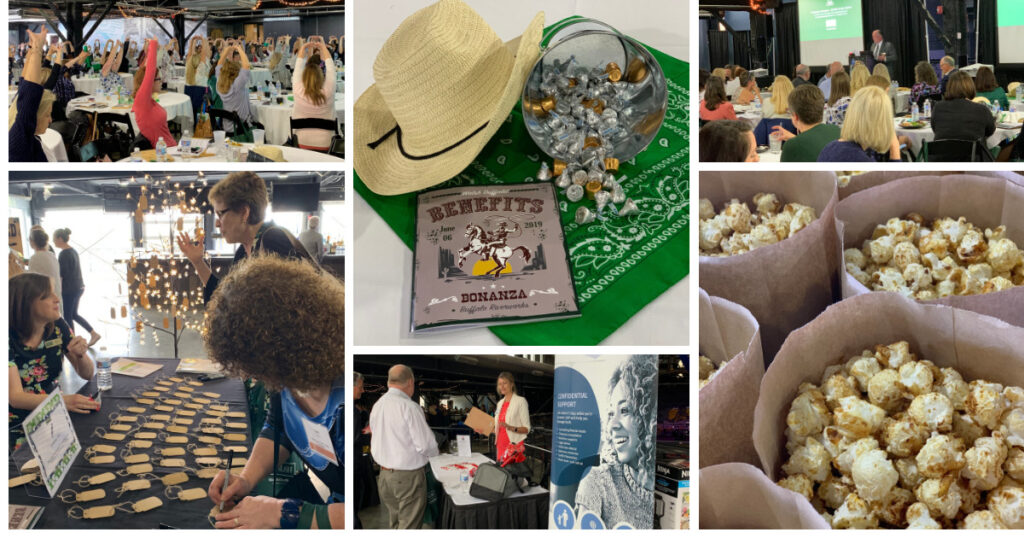 On June 6, Walsh Duffield hosted this year's "Benefits Bonanza" – our annual educational seminar and vendor fair.
The typical central plot of a western film is the classic, simple goal of maintaining law and order on the frontier in a fast-paced action story. Can we substitute western film plot with "everyday human resources and benefits management?" We think so! In the course of a day, you take on the role of the town sheriff, horse wrangler, sidekick, town doctor and even saloon owner (the early version of a therapist). This year, we hosted 9 presenters who addressed some of these key roles and everyday challenges that HR professionals may face within their organizations.
With over 200 people in attendance we addressed these key topics:
Attracting & Retaining Top Talent
Scott Bieler – CEO, West Herr
The Realities of Single-Payer Health Care
Michael Kracker – Executive Director, Unshackle Upstate
Pharmacy Landscape
Mona Chitre, Pharm. D, CGP – Chief Pharmacy Officer & VP, Workplace Wellness, Excellus BCBS
5 Things to Know to Assist Medicare Eligible Employees
Kathy Thomson – Medicare Account Executive, Walsh Duffield
Turbocharging Retirement Savings With an HSA
Paul Coleman III, CFP – Financial Advisor, Level Financial Advisors
Emotional Intelligence: Building a Positive Work Culture
Marie Story – Wellness Team Leader, Walsh Duffield
The Challenges of Leave Management
Ellen McCann – Assistant Vice President, Unum
The Retention Metric: The Role of EAP in Workforce Development
Jennifer Zeitler – Account Executive, Child & Family Services
2019 Legislative Wrap-Up
Frank Kerbein – Director, Center for Human Resources, BCNYS
Do you remember the trusty cowboy that would ride into town and save the day? That is the part Walsh Duffield was born to play! We are experts in strategic benefits planning, plan analysis, compliance, wellness, Medicare and much more. Not only can we help you with all the roles you play, but as an educator, we hope to help keep you and your business safe and well for many years to come. If you have any questions about this event, or how we can assist your team with any employee benefits needs, contact us today!