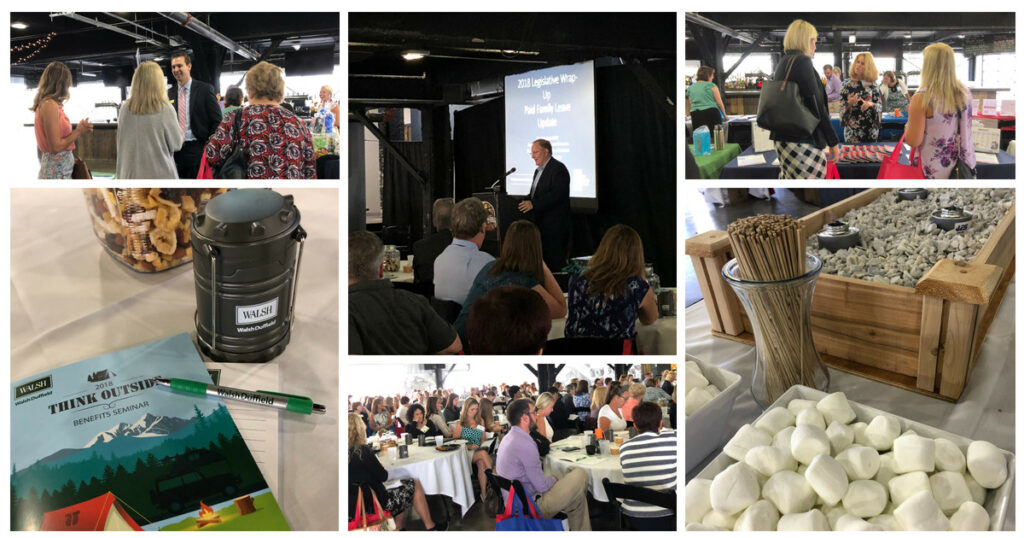 Camping! One of those rites of passage that everyone has experienced.  Whether it was you and your siblings crammed in the back of your family's station wagon asking "are we there yet?", pitching a tent with your friends in the backyard, or hitching up the RV, we have all had some adventure we remember fondly.
Regardless of how you got there – packing was a necessity. We all know the obvious things (tents, blankets, maps, food, etc.) but what about the other less obvious supplies – spatulas, toilet paper, can/bottle opener, garbage bags? Not having one of these important supplies could really put a damper on a fun-filled adventure.
This made us think about the similarities between packing and choosing an employee benefits consultant.  All brokers do the obvious – market your benefits, help to resolve carrier issues, show up once a year to give you your renewal – but what about the less obvious things?  Assisting your employees with Medicare, creating SPDs to help you remain compliant, customizing wellness programs to help you create a happy, healthy workforce – and most importantly, keeping you educated and informed.  The goal of our 16th annual employee benefits seminar, was to do just that – to help you "think outside" and bring to light some key topics that are relevant to HR professionals and business decision-makers along their employee benefits journey.
With over 200 people in attendance for our vendor fair and presentation, we hosted the following professionals on these key topics:
Immunotherapy: A New Frontier in the Treatment of Cancer
Candace Johnson – Roswell Park Comprehensive Care Center
1094s, 1095s, Now Penalties…Oh My!  Are you ready for ACA Employer Information Reporting Penalty Notices?
Darcie Falsioni – Nixon Peabody, LLC
In Pursuit of HRIS/Payroll Software and the RFP Process
Lissa Carroll – The ARC Erie County New York
Wellness Programs And Their Positive Impact on Workers' Compensation
Marie Story – Walsh Duffield
Creating a Climate of Workplace Respect
Adrienne Schleigh – HR Works, Inc.
Light a Lantern on Five Retirement Dangers
Lisa Petronio – Walsh Duffield
Personalization: From Ideation to Impact
Lauren Finnie – Cigna
Depression and Anxiety in The Workplace: Strategies to Improve Well-being at Work
Daniel Lukasik – Mental Health Association of Erie County
Legislative Wrap Up/PFL Update Frank Kerbein
The Business Council of New York State, Inc.
Wherever your organization is on your benefits path – we would love to join you – to help keep you safe and well!  If you would like more information about this event or would like to speak more about your organization's employee benefits, please contact: